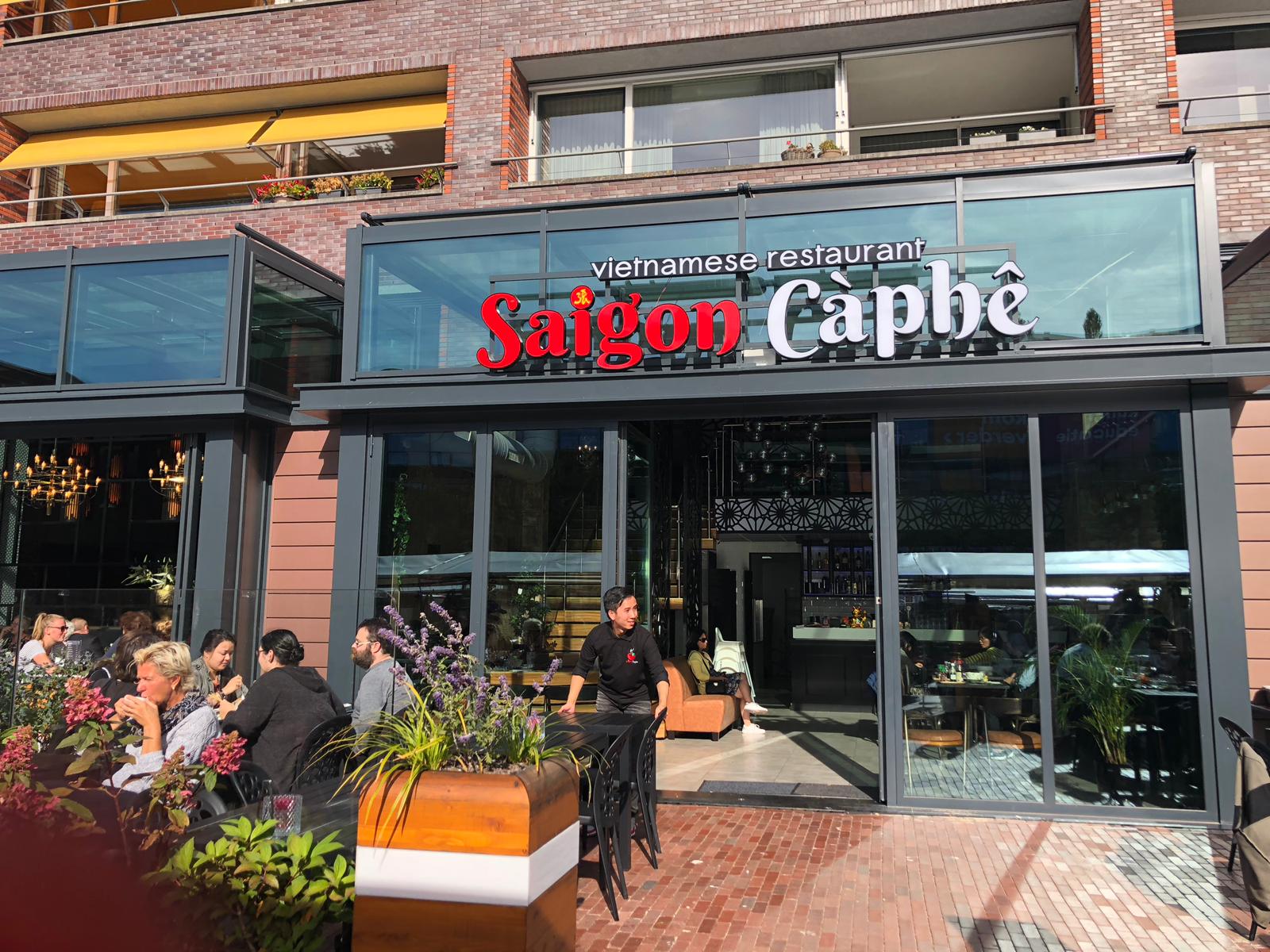 At Saigon Caphé it's all about the Phở. A Vietnamese noodlesoup of homemade broth, different toppings and fresh herbs. Although the Phở is the star of the show, the rest of this amazing menu deserves to be discovered as well! Fresh Salad rolls, Chicken Curry and Fried rice are just a small selection of the menu.
Saigon Caphé Amstelveen is our 3rd restaurant. This location is very spacious and has a first floor which therefore is perfect for groups, birthdays, business meetings or private party's.
Contact
Stadsplein 12
1181 ZM Amstelveen
020-737 0848
Daily open 11:00 – 23:00 (kitchen closes at 22:00)
Follow us on Social Media!
https://www.instagram.com/saigoncaphe